After leaving school in Chinchilla at the end of 2000, Matt started with Wesfarmers Landmark in Roma as a trainee livestock saleperson/auctioneer in 2001, then transfered to Injune, Katherine, Longreach, Clermont before arriving at Emerald.
He was gifted the opportunity to work with Terry Ray after Chaffey Backhouse's retirement in mid 2007. Matt is a Level 1 Auctions Plus assesor and enjoys conducting weekly auction sales at Emerald Saleyards.
With his wife Kirsty and three kids, they love the Central Highlands and couldn't imagine living & working anywhere else.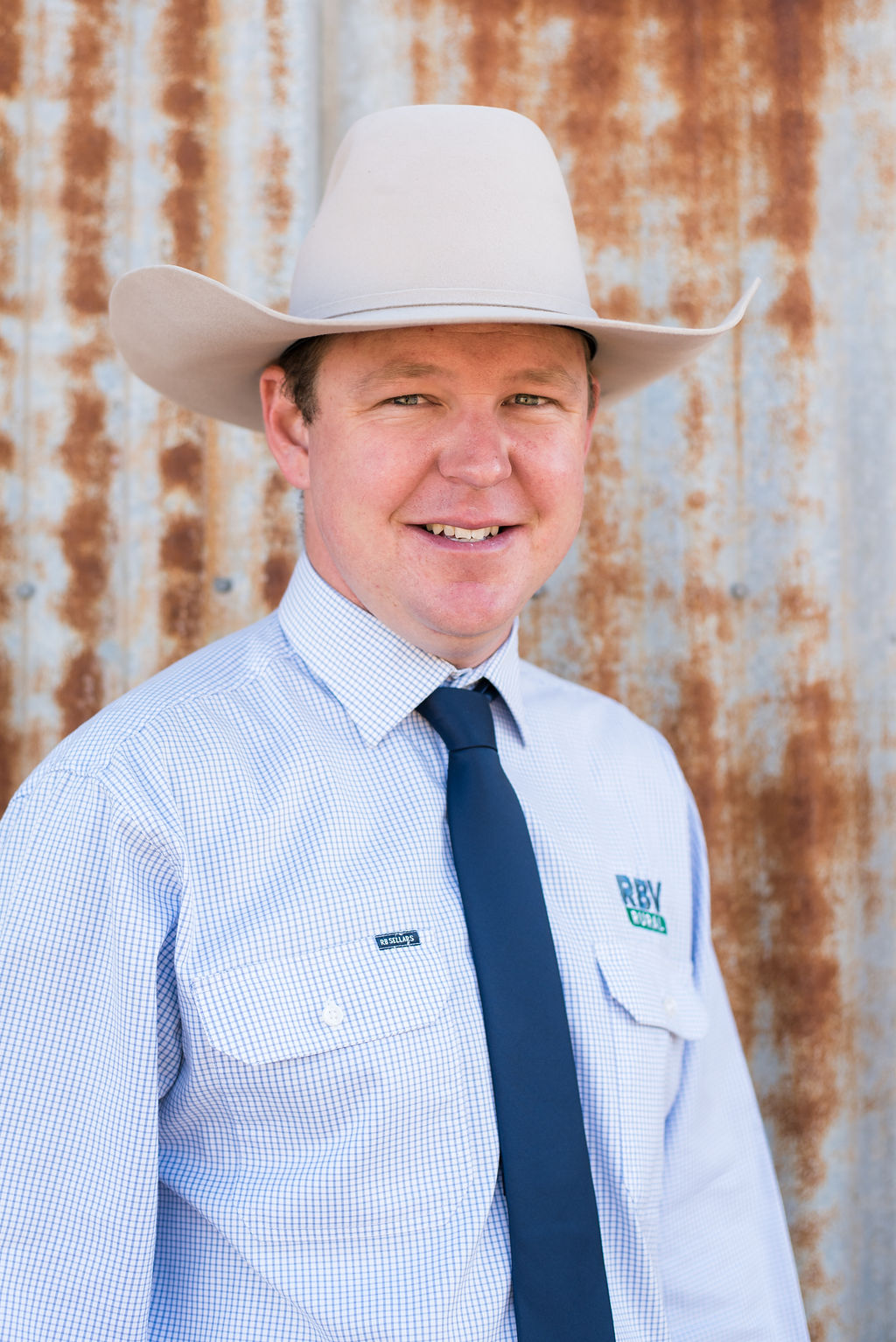 Bryton started out in the livestock industry early in life. He was just 12 years of age when he started working with his grandfather, well-known agent Des Archer, at the Chinchilla Saleyards.
After finishing his schooling, Bryton started full-time as an agent in 2011, working in Roma before moving to Emerald in 2012. As of the start of 2022, Bryton will have been here for 10 years.
In 2016 Bryton was lucky enough to win runner-up in the Queensland Young Auctioneers' Competition at the Royal Brisbane Show.
Bryton and his wife Kathleen own a small block in Emerald and enjoy campdrafting and training dogs in their spare time.
Bryton says, "The best part about doing what I do is interacting with clients and getting the best result possible for them."
Terry is currently in his 55th year of continually working in the livestock and rural property sales agency business. The majority of his working life has been in Emerald, covering the Central Highlands district. In addition to this, Terry has spent valuable years working out of the Townsville, Roma, Hughenden and Warwick districts.
Terry is married to Allison, and they raised their family here in Emerald.
Terry prides himself on servicing the needs and marketing options for a strong client base in these areas.