"Glendarriwell", Emerald, QLD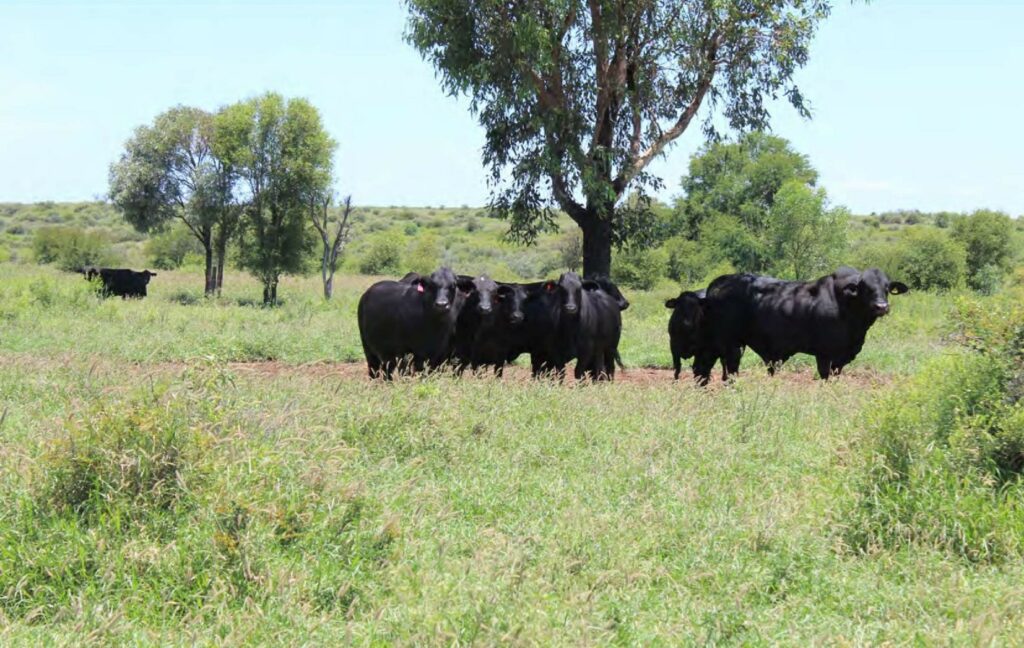 607 Glendon Road, Anakie Siding QLD 4702
LOCATION:
"Glendarriwell" is situated 34kms west of Emerald and 6kms south of the Capricorn Highway, and 16kms southeast of the Gemfields Town of Anakie. The Fairbairn Dam is located to the south one property removed. School bus is available 6kms from the property. Emerald the nearest major service centre, provides a broad range of health, educational and shopping facilities, as well as a major livestock selling complex and a major grain handling complex a further 20kms to the east. The average rainfall recorded at Anakie since 1889 is 645mm.
AREA & TENURE:
3893 Hectares (9,620 acres)
Freehold. Lot 3 on crown plan PT 373
Shire Rates $19,200 per annum.
COUNTRY:
Predominately open to semi open black soil downs country running into developed areas of mixed brigalow scrub and superior flats on Anakie Creek. Approx 1,942 hectares (4,800 acres) of black soil cultivation which is mainly contoured. 475 Hectares (1,175 acres) mixed brigalow scrub country developed to predominately buffel grass pasture. 1,476 hectares (3,648 acres) of open downs grazing country with scattered small scrub influences. Approx 800 acres of the scrub country has recently been pelleted.
STRUCTURAL IMPROVEMENTS:
Main Homestead built 1987, 337m2 floor area, lowset on concrete floor, 5 bedrooms, 3 bathrooms, inground pool, cold room, 27,000 litre concrete tank. Second house built 2013, 266m2, living area, mid-set on steel stumps, 3 bedrooms main with ensuite, wrap around verandah. 60m2 reinforced concrete floor carport. 2x 22,500 litre poly tanks. Quarters built 1997 floor area of 272m2 comprising 76m2 living and 218m2 verandah, 2 bedrooms, 1 bathroom plus attached donga with toilet & bathroom, outdoor laundry & Living room.
Cotton Seed Shed relocated in 1998, 250m2 floor area, earth, enclosed 2 sides, sawn timber wall battens, corrugated iron roof. Hay Shed, built 2000, floor area 73m2, gravel hardstand floor, steel frame and zincalume roof. Machinery Shed, built 1980 and an added extension in 2019, 1800m2 of concrete floor, M&S steel gable frame, zincalume, enclosed two walls and roof, 27,000 litre concrete tank. Igloo sheds, built 1983, 2 detached sheds of 260 m2 each, 500 tonne capacity, reinforced concrete floor and part bunded concrete walls, corrugated iron igloo style roof. Fuel Tank shed, built 2008 concrete pad floor with steel frame shelter, 2 x 24,000 litre fuel tanks, 3 phase power connected.
Main silos, 4 x 1135 cubic metre Kotzur silos, 2 erected 2008, and 2 erected 2022, sealed with sweep augers and aerated with 3 phase electric motors. Seed silos, 4 x 15 tonne, and 2 x 48 tonne conical based seed soils, 3 aerated. Drying complex, 1 x 200 tonne silo with aerated floor and sweep auger, grain dryer and a 3-tonne liquid gas supply. Tank recently recertified.
Cattle Yards, old timber yards reinforced with approx. 120 portable steel panels. 10 panels of portable steel crush, portable steel loading ramp, calf crush and cradle. Summarised as generally in poor condition.
 FENCING:
The boundary is mainly 4 barb suspension wire on wooden posts. There are small sections of old 2 barb and plain wire, and old netting fence in poor condition. It is internally fenced into 9 main grazing paddocks away from the cultivation paddocks, with a laneway system which services the yards. There is some relatively new subdivision fencing in the cultivation area to allow grazing options.
WATER:
More than adequate supply of livestock water sourced from 5 operating bores and 2 earth dams. Seasonal supplies of natural holes are available in Anakie Creek.
COMMENTS:
A superbly located larger scale rural asset, the bulk of production sourced from the significant area of cash cropping land, and underpinned by a sizeable cattle breeding operation on the grass country and crop stubbles. For more focus on a cattle enterprise, forage crops could also be planted for growing out weaner cattle to feedlot entry weights or taken through to finished slaughter levels. All crops in the ground at the time of sale will be given in.
Contact:
Terry Ray — 0427 821 177
Bryton Virgo – 0477 318 224
Matt Beard — 0428 765 687
Tony Prentice – 0417 709 778